Nazaré
Nazaré
Portugal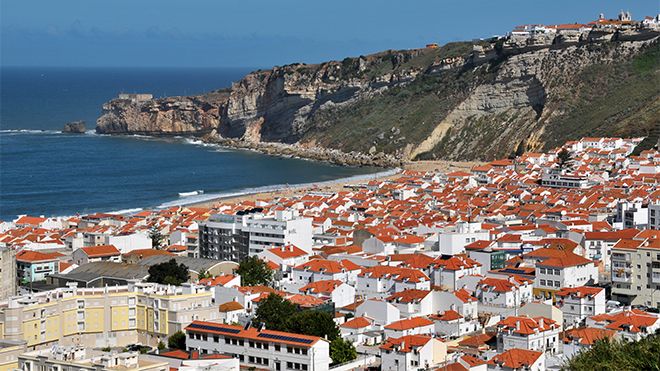 Nazaré beach, with its mild climate and natural beauty, has one of the oldest traditions in Portugal linked to fishing arts.
The long crescent-shaped beach, which is also the town's seafront, is known for its grandeur and for the brightly colored awnings that decorate the white sand beach in contrast to the blue of the water.
Nowadays, the great attraction of this town are the waves and the surf, thanks to the "Nazaré Canyon", an underwater geomorphological phenomenon that allows the formation of giant and perfect waves. It is the largest submerged canyon in Europe, with about 170 kilometers along the coast, which reaches 5000 meters deep.