Miguel Amaral
Musician
Portugal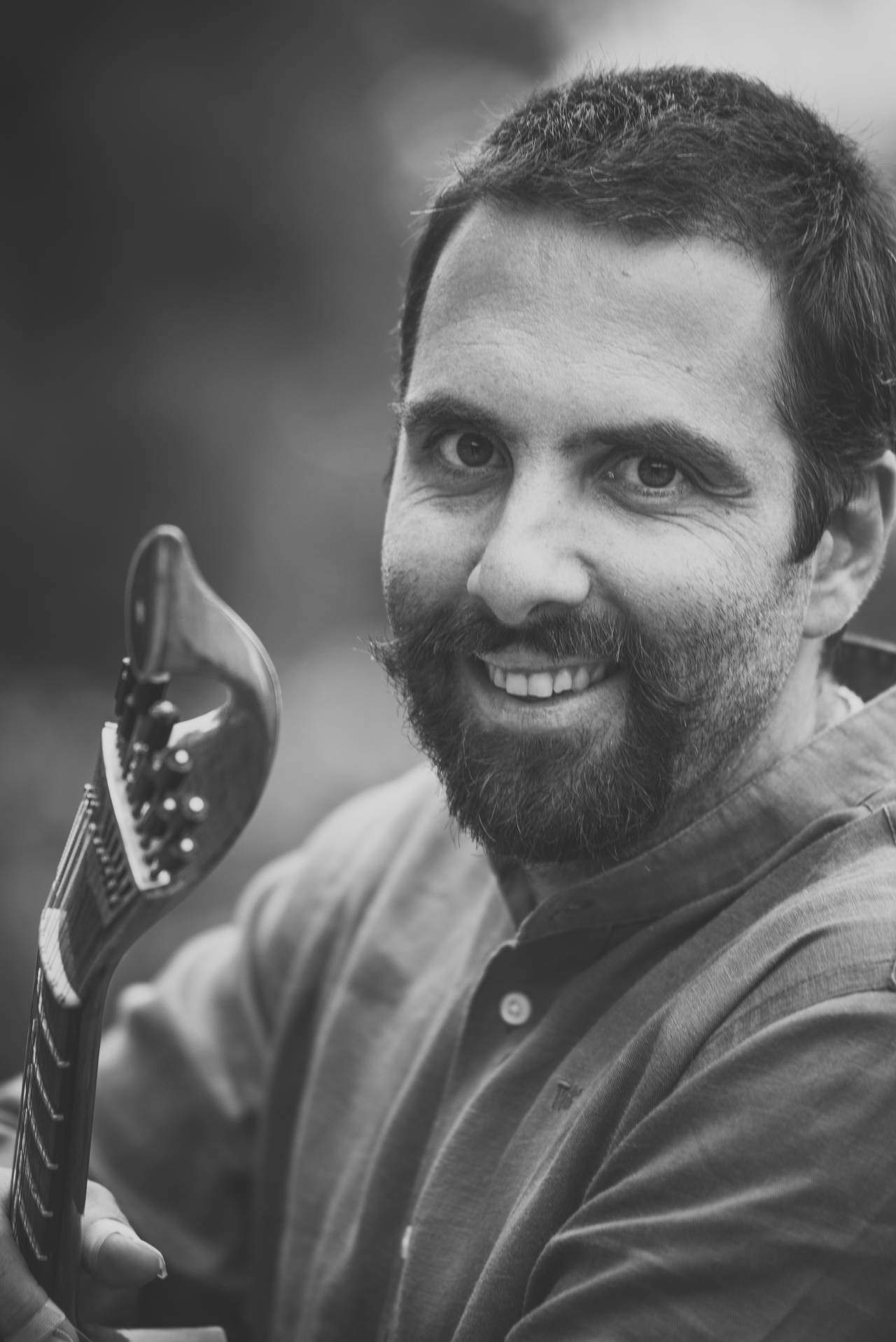 Miguel Amaral was born in O´Porto in 1982. His first contact with music happened at the age of 6, when he started studying piano with Madalena Leite de Castro. Also studied portuguese guitar with Samuel Cabral, José Fontes Rocha and Pedro Caldeira Cabral, music education with António Torres Pinto, analysis, harmony and counterpoint with Daniel Moreira, composition with Dimitris Andrikopoulos and jazz with Nuno Ferreira.

Since then, he has been performing regularly in solo recitals in Portugal and abroad, as well as in chamber music ensembles or in orchestra music programs in concert halls such as Casa da Música, Fundação Calouste Gulbenkian, Culturgest, Teatro Solis (Montevideo), Centro Cultural Kirchner (Buenos Aires), Teatro Nescafé (Santiago de Chile), FIL Guadalajara (Mexico). In 2010 he joined the orchestra of Ricardo Pais "Sombras", premiered at Teatro Nacional S. João with subsequent performances at Théâtre de la Ville (Paris), Cidades das Artes (Rio de Janeiro), Teatro Paulo Autran (SESC Pinheiros, S. Paulo), and Mossoviet Theater (Moscow).

In 2013, he released "Chuva Oblíqua", his debut solo album, entirely dedicated to the soloist repertoire he has been developing. Still in 2013, he joined pianist Mário Laginha and bassist Bernardo Moreira to create the Novo Trio de Mário Laginha, having recorded the album Terra Seca the same year. He performed in the world premiere of the piece "Folk Songs" by Mário Laginha, for orchestra, piano, voice and portuguese guitar, at Philharmonie du Luxemburg, with Cristina Branco and Mário Laginha, under the direction of Peter Rundel. The piece would be performed again with the Antwerp Symphony Orchestra, conducted by Dirk Brossé, and with Filharmonia de Galicia under the direction of Pedro Neves. He participated in the recital "Fado Barroco", conducted by Marcos Magalhães, with Ana Quintans, Ricardo Ribeiro, Marco Oliveira and the Helsinki Baroque Orchestra in the Helsinki Music Center. For this program he composed a piece called Luz de Outono for baroque orchestra and portuguese guitar, commissioned by Marcos Magalhães. This repertoire was presented in 2016 at Fundação Calouste Gulbenkian and recorded live and edited in 2017 under the name "From Baroque to Fado – A journey through Portuguese Music ".

In 2019, Miguel Amaral alongside Yuri Reis recorded the album "Saudade" featuring the portuguese guitar and 7 chords guitar. On their first CD the duet plays traditional portuguese guitar and 7 chords guitar repertoire and three original themes "Fado Barroco" from the Portuguese piano player Mário Laginha, "Três Marias" from João Camarero and "Caprichosa" from Pedro Amorim.